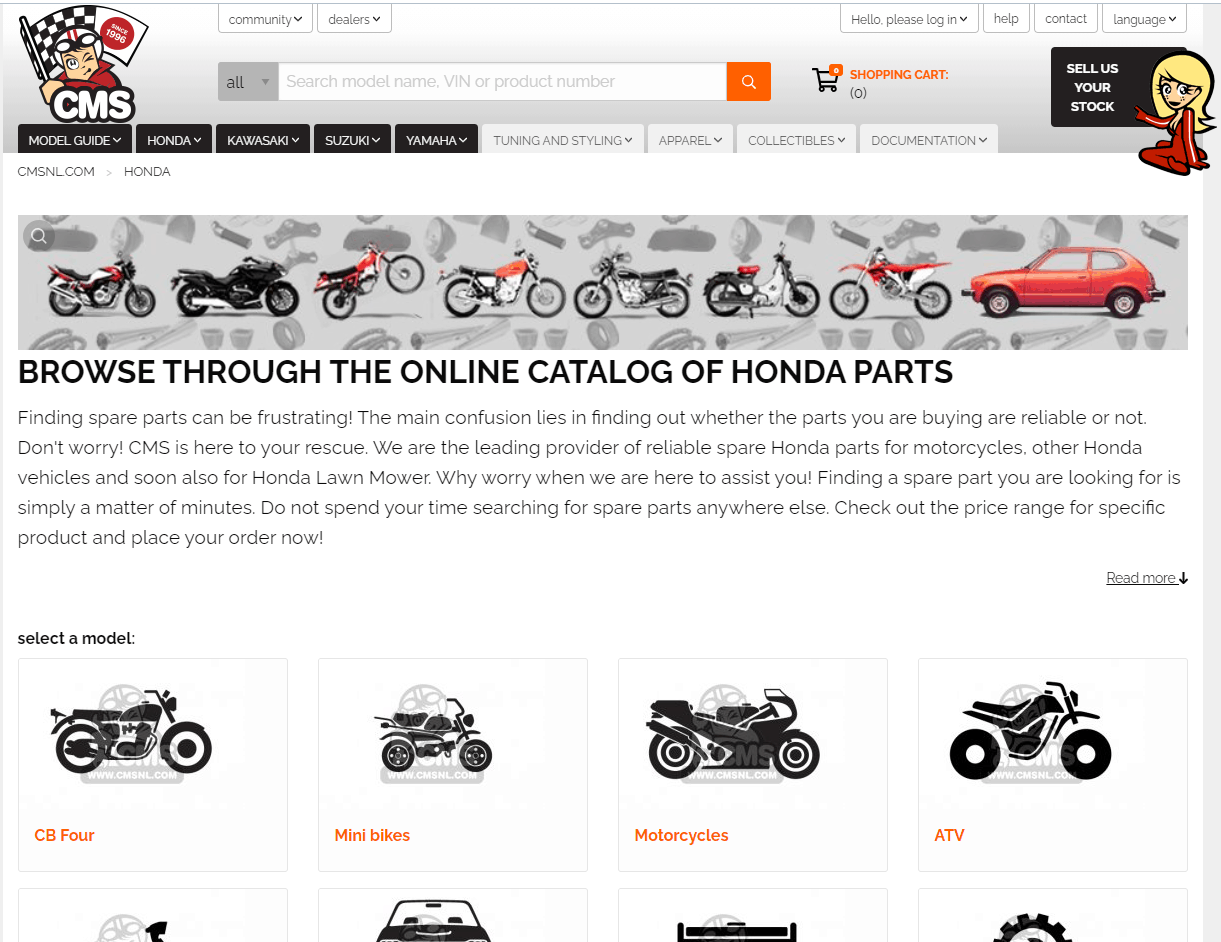 Alle merken voor onderdelen , elk model. Aankoop stock , aankoop onderdelen, …
CMSNL offers OEM spares for Honda, Yamaha, Suzuki and Kawasaki.
Find all the motorcycle parts you can think of.
With over 4.1 million products to choose from, we supply a growing customer base in excess of 100.000, including both trade businesses and private individuals. Working with a enthusiastic team we deliver into 60 different countries. We are proud to say that 90% of your orders are shipped within 5 days!
With ongoing, proactive purchasing of large stock inventories we constantly add new parts to our already considerable stock list. Many of these parts were hitherto unavailable.
When a manufacturer discontinues a popular line of parts, we contact the original supplier (or other manufacturers employing equally high Japanese quality control standards). We then have the tooling made to produce these specific parts to original, or better than original, standard.
Our goal is to supply you with parts for a better ride.
This is our commitment to you, as a 'can do' company!
On this page, we sometimes republish photographs made by amateur photographers. We do our utmost best to credit the photographers and we aim to avoid using professional pictures without the owner's proper permission. Permission-wise, we make an exception for ads formerly published in magazines, since these are used for editorial purposes. If you are a professional photographer and discover one of your photographs on our page, please contact us.

Consolidated Motor Spares B.V.,
Netherlands
+31 320 26 51 20