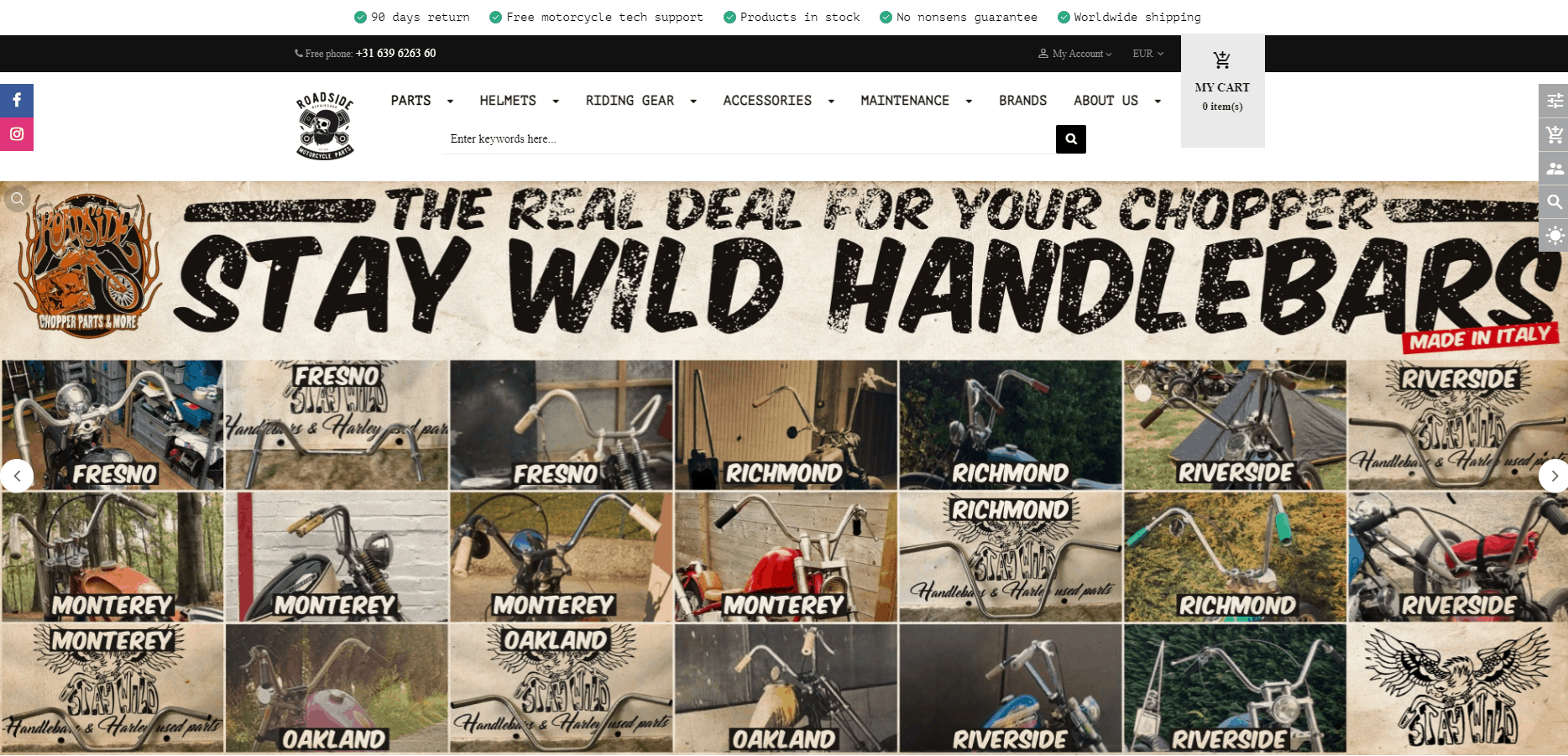 Motorcycle parts and accessories for the "do it yourself" garage bike builders, and avid motorcycle enthousiast.

Roadside Repairshop Netherlands

Since 2014, Roadside has been your source for performance driven, no frills motorcycle parts. Although our team appreciates all two wheeled transportation, our passion lies with traditional styled choppers and vintage motorcycles. We design and manufacture parts for similar enthusiasts as well in the near future as comb distribution channels for parts that fall into our niche. We provide you a one-stop shop for all the parts you want, and leave the skull bedazzled doo-dads for the other guys.
Roadside is located in Nijverdal, Overijssel (NL). We operate out of our 200m2 warehouse and continuing to grow our own product line as well as offer the best brands in the industry. If you're in the area, be sure to stop by and say "hi". We're here 10-5, Monday and Friday.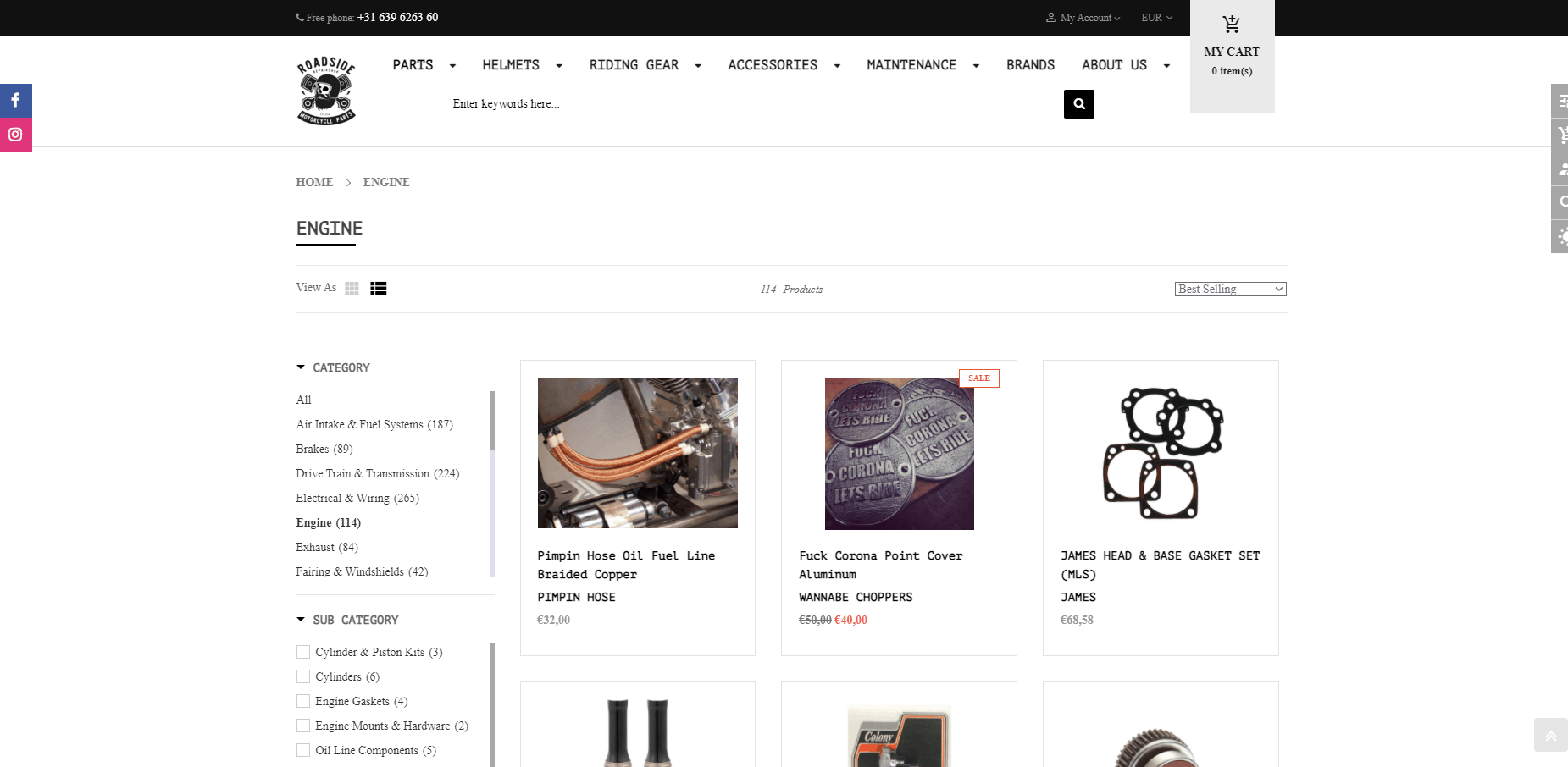 Handelsweg 11-05
7442 CM Nijverdal
+31 639 6263 60